Used Gear for Sale
RARE Innersound iTube Amplifier for sale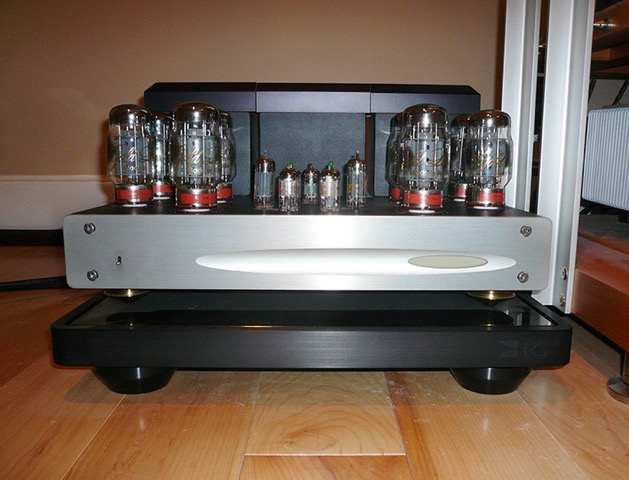 Asking Price - $6950.00
If you are reading this, you know how special and unique this amplifier is. Extremely rare, this 150 watt tube amplifier was originally designed by Terry Tekushan for Innersound. This amplifier, with it's massive transformers can drive any load presented to it. It's original purpose was to drive the Innersound electrostatic panels which have some enormous impedance dips - to as low as .5 ohms. After Innersound closed, Terry started producing these amps under a different name - Western Reserve.
There is a complete review on six moons http://www.sixmoons.com/audioreviews/westernreserve/westernreserve.html
If you own electrostats or other planar speakers that are difficult to drive, and you want the sound of tubes, this is one of your few choices. This is an incredibly good amplifier, which sounds superb not just on panel speakers, but on any speaker out there.
The amp comes with a lightly used set of Genelex Gold Lion KT-88's purchased from Jim McShane, and all of the signal tubes are NOS Amperex and Mullards bought from Andy at Vintage Tube. Due to the transformers used, the amp is quite heavy - 95 lbs. Please note that the asking price does not include the HRS stand. It is available if you are interested. I do not have the original packaging, but be assured that it will be professionally packed, and completely secured. Please check my feedback on Audiogon, member name czapp, to feel confident about this purchase.

Email - This email address is being protected from spambots. You need JavaScript enabled to view it.