Speakers
TAV - 10b Speaker System Review - December 2010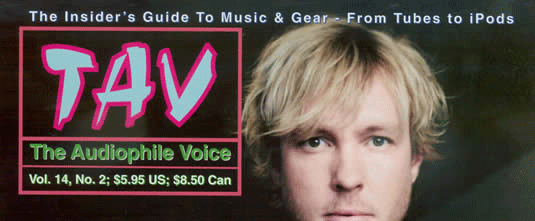 DEC 2010
Chuck Bruce
This Sanders 10b speaker, together with its associated electronics, are among the best I have heard, regardless of price, when it comes to conveying the full scale of orchestra from the best recordings . . . One of their most outstanding traits, simply put, is that they excel at allowing the listener to hear into the stage and recording venue . . . The opposing electrical characteristics of electrostatic vs. dynamic speaker drivers present electronic design challenges and strongly mandated to Sanders that he create his own solid-state amplifiers offering special output characteristics to assure best performance of the speakers and thus high customer satisfaction . . . It has been a unique experience to review a complete system, electronics and loudspeakers from the same designer manufacturer.
You can read the complete review by requesting a FREE sample copy of the Vol. 14, No. 2 issue from the editor via
TAV's website
. Tell the editor where you heard about the review.